The tech industry is constantly evolving, and keeping up with the latest trends can be difficult. But if you want to stay ahead of the curve, it's important to be aware of what's coming.
In this blog post, we will explore some of the most exciting tech trends that are currently transforming various industries. From artificial intelligence (AI) to virtual reality (VR) and augmented reality (AR), blockchain, and quantum computing, we will delve into the potential of these technologies and provide tips on how you can stay ahead in this rapidly changing landscape.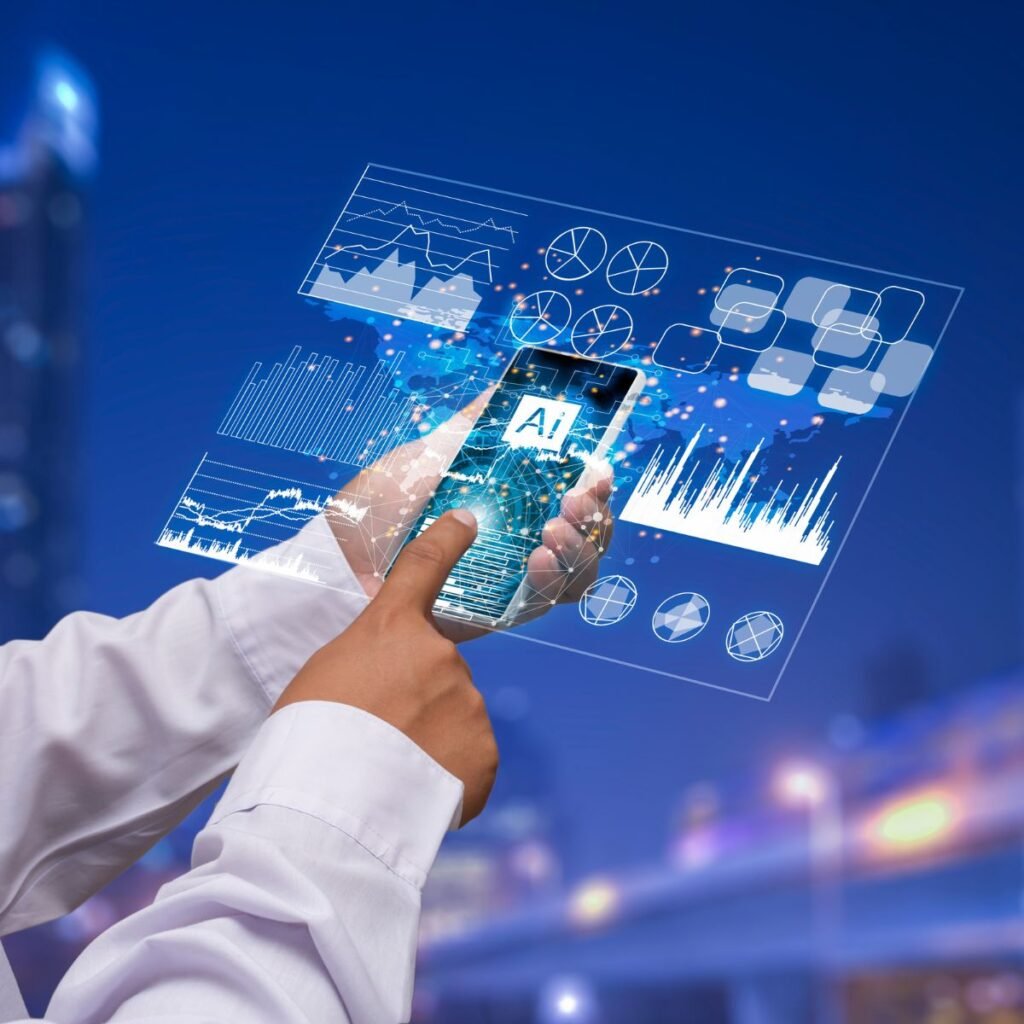 Artificial intelligence (AI) 
AI is becoming increasingly sophisticated, and it's being used in a wide variety of applications, from healthcare to customer service. Here are a few noteworthy examples:
Google Assistant: This AI-powered virtual assistant is available on a variety of devices, including smartphones, smart speakers, and cars.
IBM Watson: This AI platform is used by businesses to power various applications, including customer service, healthcare, and fraud detection.
OpenAI Five: This AI-powered Dota 2 team is the first to beat a professional human team.
Virtual Reality (VR) and Augmented Reality (AR)
Virtual reality and augmented reality (AR) are becoming more mainstream, and they're being used to create immersive experiences in a variety of industries. Take a look at some notable examples:
Oculus Quest: This standalone VR headset is a popular choice for gaming and entertainment.
HTC Vive: This VR headset is a popular choice for businesses and developers.
Google Cardboard: This inexpensive VR headset is a great way to experience VR for the first time.
Blockchain
Blockchain is a distributed ledger technology that has the potential to revolutionize many industries, including finance, supply chain management, and healthcare. Explore some key applications:
Bitcoin: This is the most well-known blockchain application, and it is a digital currency that is secure and decentralized.
Ethereum: This blockchain platform allows developers to create decentralized applications.
Supply chain management: Blockchain is being used to track the movement of goods in supply chains, making it more efficient and transparent.
Quantum computing
Quantum computing is still in its early stages, but it has the potential to solve some of the world's most complex problems. Learn about prominent players in quantum computing research:
Google: Google is one of the leading companies in the development of quantum computing.
IBM: IBM is another leading company in the development of quantum computing.
Rigetti Computing: Rigetti Computing is a startup that is developing quantum computers for commercial use.
These are just a few of the latest tech trends that are shaping the future. It's impossible to say for sure what the future holds, but one thing is for sure: the tech industry is only going to continue to grow and evolve.
Staying Ahead of the Curve:
To stay ahead in the dynamic world of tech, consider the following strategies:
Stay up-to-date on the latest trends: Utilize industry publications, conferences, and online courses to stay informed about the latest tech trends and developments.
Get involved in the tech community:  Networking with like-minded professionals in the tech community can provide valuable insights into emerging trends and opportunities.
Develop your own tech skills: Continuously enhance your technical skills to make yourself more marketable and adaptable to the evolving tech landscape.
The future of tech is bright: The tech industry is an exciting and ever-evolving domain. By keeping a close eye on emerging tech trends, you can position yourself for success in the future. Stay up-to-date, engage with the tech community, and invest in your own skill development to stay ahead of the curve. The future of tech holds limitless possibilities, and there has never been a better time to embark on a tech-focused career.
What do you think are the most important tech trends for the future?
Share your thoughts in the comments below.